Hello my darlings, it has been too long since I've made a post...I'm so sorry. I hope you have been well and had a good start to your new year~ today I am back with another review from my sweet sponsor SpreePicky,
based in China they offer a wide variety of Kawaii Japanese, Lolita and Harajuku fashion items like clothing, accessories, shoes and much more, all orders $15.00 and up include free shipping too. I was sent another package to review for you all n_n You can read my previous reviews for them here and here


Before you begin remember you can use the code
"PastelUsagi" to get 10% off on an order $30.00 and up
Here is the stock photo provided, I chose a kawaii seifuku in baby pink to review for you all, these are really popular in the shop and I think everyone should have at least one of these! *W* So many colors to choose, these go for only $19.99 for each uniform which is an amazing price
It took about six days for me to receive my parcel from China to Alabama which is great!!
View once opened, everything was placed in bubble wrapped packaging
They included a cute Totoro postcard and a SpreePicky card

Inside and outside the bag, the uniform was folded neatly in their SpreePicky clothing bag and I saw no visible damages to the clothing as well, I believe it is a polyester blend and feels soft
Front and back view, this seifuku is beautiful and I was really happy and excited to wear it once I finally saw it in person, also a custom shop tag was attached to the bow as well..you can never have enough of these in my opinion

Gorgeous! It comes with a detachable bow which I love in case if you wanted to switch it out with other colors and change it up a bit n_n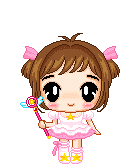 Front and back views, I really love the fit and feel of my seifuku..I ordered a Large uniform because its about the equivalent of a U.S. medium, remember the sizes run small on most of their clothing so I suggest to go a size or two bigger when ordering from this shop or others based in China or Japan

It was a pretty day to take some lovely photos outside, I felt like a kawaii doll with this set. I matched my uniform with my white small platform shoes and pink lace socks too~
HEEHEE!! I love how my hair goes along with my uniform, usually I wear a wig with one but I really enjoy matching my hair with outfits~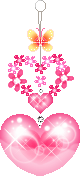 I wore my dolly eye makeup as well! If you would like to see different makeup looks I have achieved visit my YouTube Channel for more!
Thank you so much for reading and I hope you enjoyed this review sweeties, if you have any questions or comments please feel free to send them my way~You can buy a seifuku like this one here! Also don't forget~


Use the code "PastelUsagi" to get 10% off of a $30 purchase or more




Now to rate~



Workmanship:

❤❤❤

❤❤/❤❤❤❤❤


The seifuku was made very well and felt comfortable too, the top is a little transparent but if you wear a nude top or bra underneath you'll be just fine
Postage/Shipping:

❤❤❤❤❤/❤❤❤❤❤


I received my parcel in six days which is amazing, the estimated time to send to the U.S. is 7-15 days..I've never had a problem with shipping from them
Communication:

❤❤❤❤❤/❤❤❤❤❤


Responses are always quick and very sweet, if you ever have any questions they are happy to respond as soon as they can
Overall:

❤❤❤❤❤/❤❤❤❤❤


I've never had any complications and I adore all of SpreePicky's items so much, the prices are set rather well in my opinion too♡Everyone is so nice
Thank you again to the lovelies at SpreePicky and I hope you all have a wonderful day, feel free to check out my other links above for more updates and photos
Visit SpreePicky Shop here
Like them on Facebook here
Follow them on Tumblr here
Follow them on Instagram here